A Swedish designer has developed airbag jeans to protect motorcyclists from accidents. According to a foreign news agency, a Swedish designer, Moss Shahrev, has developed jeans for motorcyclists with airbags that will help protect the motorcyclist from possible damage in the event of an accident.
[box type="shadow" align="" class="" width=""]Airbag Jeans invention to save Motorcyclists safer from accidents[/box]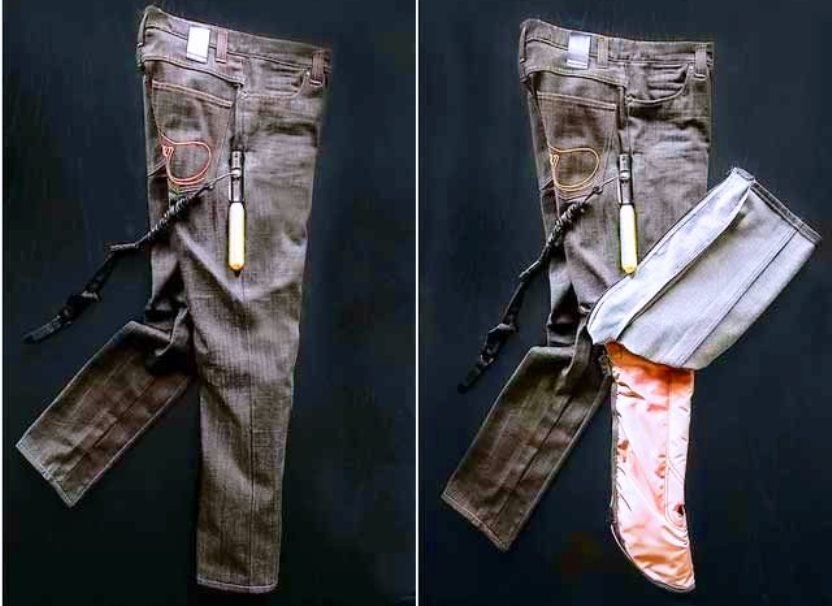 Designer Muse Shahrivar says he has previously designed a jacket for motorcyclists with an airbag, which protects the rider's neck, arms, back, chest and spine in the event of an accident. However, it has been observed that the legs of bikers are badly affected in any accident, and this is what started with the airbag jeans.
According to the founder, a rider's rope is tied to the motorcycle and in case of an accident, when the rope is pulled, airbags are immediately inflated over the rider's legs and he is protected from injury.
The designer said that airbag jackets are being used all over the world before jeans and people are using them. However, airbag jeans are immediately available in Sweden, but it is hoped that by 2022, these jeans will be available all over the world. In this regard, they are working to bring it in line with EU health and safety standards.