ISLAMABAD (15th August 2021): The  Federal Bureau of Revenue (FBR) has come under cyber attack by hackers, shutting down all government websites operated by the Federal Bureau of Revenue (FBR). A powerful Cyber ​​attack on FBR website, affected all websites, data centers, shipments.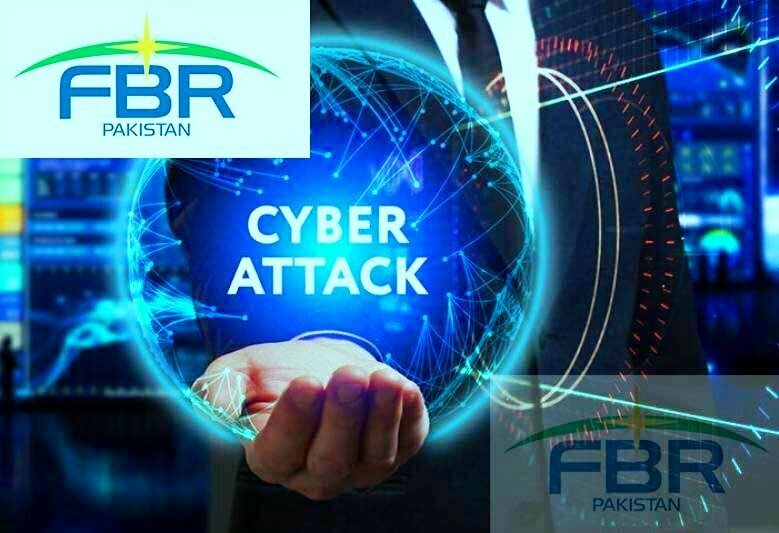 The closure of FBR websites and data centers has also affected the country's shipments. The cyberattack has also put pressure on customs. Fresh vegetable consignments are stuck at border stations. Consumers have also lost access to the Active Tax Peer List.
A senior official, speaking on condition of anonymity, told the Express Tribune that hackers attacked the FBR's data center and broke into Microsoft's HyperV software. Born at 2 o'clock last night and the websites could not be restored till last night.
He said that cyber terrorism had taken place on the occasion of Independence Day and the hackers could not be identified yet. The FBR has not issued an official statement in this regard.
The official said about Cyber ​​attack on FBR website that hackers had damaged the virtual environment of the data center and HyperV software. Pakistan has approached Microsoft to restore the system. When the FBR website is opened, a message appears on it saying that the website is temporarily down for scheduled maintenance.
"We are trying to create a new virtual environment and it may take two days. We are trying to restore the websites and the necessary data center by tomorrow, but we are still transferring data," said FBR IT department officials. I don't want to rush so that there is no further damage.
Sources told the Express Tribune that hackers had been trying to break into the data rooms for the past few days and a serious cyber attack warning had been issued but the FBR ignored the warning and the hackers finally succeeded in their attempt. ۔ The FBR data center was attacked on March 23 last year and failed.
It should be noted that the FBR database contains sensitive details of trillions of rupees in transactions and assets, income and expenditure of citizens.
According to sources, the cyberattack has also affected Pakistan Revenue Automation Limited (PRL), which is considered the backbone of the FBR's technology and data. The company has failed to secure the data center through firewalls. According to sources, the appointments in the company have been made on the basis of likes and dislikes instead of merit.