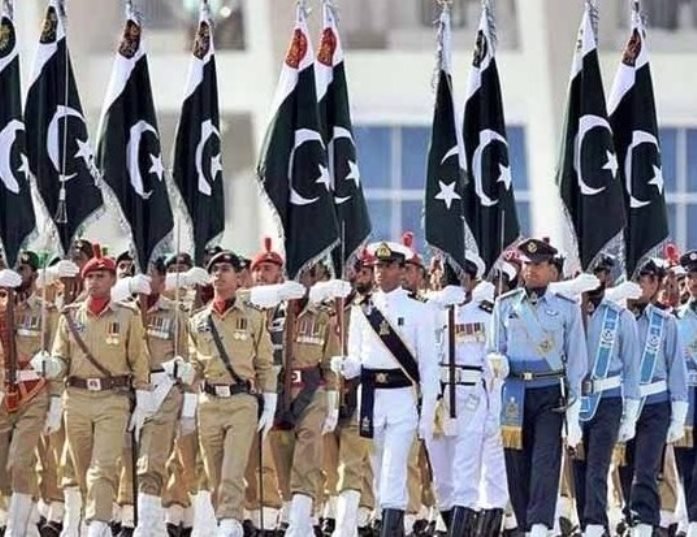 Due to bad weather and rains, the Pakistan Day parade in Islamabad was postponed to March 23. According to ISPR, the March 23 parade was rescheduled due to inclement weather and the Pakistan Day parade will now be held on March 25. The Armed Forces Parade will be held at Shakarpur on time.
The Pakistan Day Parade on March 25 due to bad rainy weather conditions.  Every year on the occasion of Pakistan Day, a grand parade of the Armed Forces is held at the Thanksgiving Ground Islamabad.
This year too, the Armed Forces have made full preparations for the parade. Pakistan Air Force planes have also rehearsed in the airspace of the federal capital.
Intermittent rains are continuing in Islamabad and Rawalpindi due to which the weather has cooled down and the temperature has dropped. The Meteorological Department has forecast more rains in the next 24 hours.