This day commemorates the resolution passed at the meeting of the All India Muslim League on March 23, 1940, in the light of which the Muslims of the subcontinent embarrassed the dream of a separate homeland. The resolution was tabled at Lahore Manto Park, where the Minar-e-Pakistan was erected in his memory.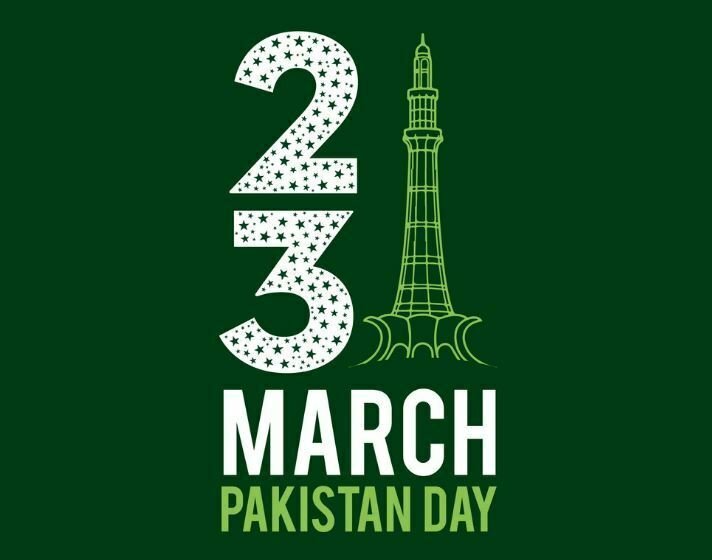 A public holiday was observed across the country on the occasion of this day. The day started with 31 salutes in the federal capital and 21 salutes in the provincial capitals.
During the Fajr prayers, special prayers were offered for the security and stability of the country and the nation. While special prayer ceremonies were also organized in the places of worship of the followers of other religions.
Events, conferences and walks were organized all over the country keeping in view the Corona SOPs. National flags were hoisted on all public and private buildings. In addition, Pakistan High Commissions and embassies around the world held Pakistan Day celebrations.
On the occasion of this day, special documentary programs were aired on public and private TV and radio channels in which the importance of Pakistan Day was highlighted.
Simple and solemn ceremonies were held at the mausoleum of Babae-e-Qaum Quaid-e-Azam Muhammad Ali Jinnah in Karachi and at the mausoleum of poet Allama Iqbal in Lahore. Every year on the occasion of Pakistan Day, a grand parade of the Armed Forces is held at Shakar Padiyan Ground, Islamabad. Postponed.
The Pakistan Day parade will now take place on March 25, according to the Pakistan Army Public Relations Department (ISPR). The Armed Forces Parade will be held at Shakarpur on time.