Karachi (Monday, April 5, 2021): Federal Minister for Planning and Development Asad Omar has said that the relationship with China is not new.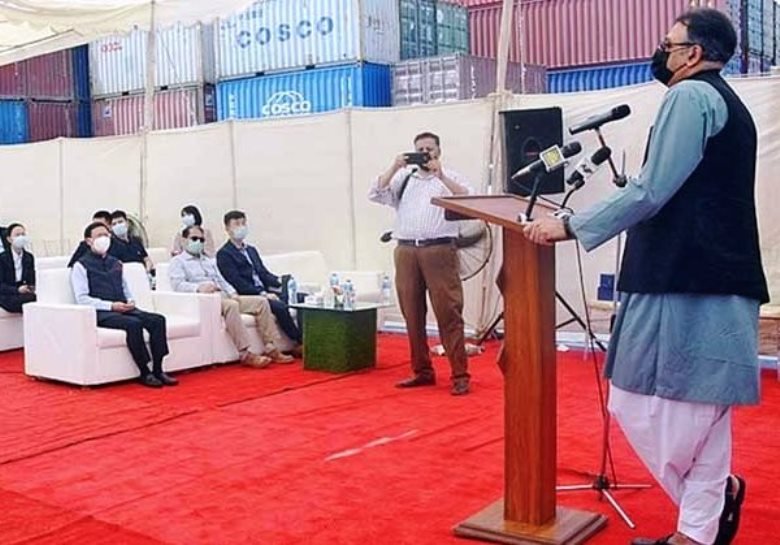 Addressing a function on the occasion of the arrival of the first consignment for the Chinese company Century Steel, the Federal Minister said that the government is working day and night for the success of CPEC, just as it is trying to control Corona.
Moving towards rapid completion, the projects are not limited to infrastructure only, work is in full swing at Rashakai SEZ to provide basic necessities including electricity and others.
Chinese company Century Steel will set up a 240 billion steel mill to produce 1.5 million tons of steel. It will provide jobs to 600 Pakistanis in the first phase and more than 1,000 in the second phase.
The Federal Minister appreciated the efforts of Chairman C-Pak Authority Lieutenant General (retd) Asim Saleem Bajwa. Chinese Consul General Li Bijian said that despite Corona, the country's economy is stabilizing due to government efforts, the construction sector is growing rapidly, thanks to which the demand for steel is increasing, the first phase of C-Pack has been completed, in the Special Economic Zone. Are confident to invest more.